Xoan Singing -

List of Intangible Cultural Heritage
by UNESCO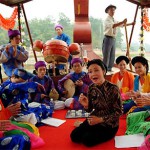 Xoan singing is a folk cultural product of Phú Thọ province. The last point of time that Xoan accompany still sang in communal houses of the villages in spring was in 1945
Hat Then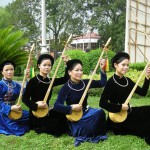 "Hat then" are religious epics of Long Poems, performed by the highland Tay and Nung minority groups. Those songs tell the story of the path to paradise to ask the Jade Emperor to settle troubles for the head of household.
Hat Xam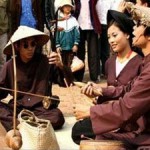 " Hat Xam " or the song of the blind artists, has existed since the Tran dynasty (13th century).
Hat Van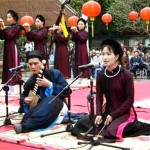 Hat van, or hat " Chau Van ", is a traditional folk art which combines trance singing and dancing, a religious form of art used for extolling the merits of beneficent deities or deified national heroes.
Vietnamese Lullaby Songs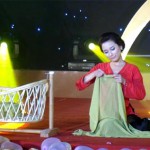 Lullaby songs are a sort of folk music often heard in Vietnam, especially in the countryside. They are used not only to lull small children to go to sleep but also to express human feelings such as homesickness, wife missing her husband...
Quan Ho Bac Ninh -

List of Intangible Cultural Heritage
by UNESCO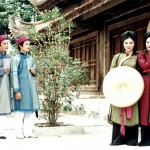 The folk-song Quan Ho, a very rich and beautiful musical storehouse of our people, has a very long lasting history. During all its existence, successive creations have unceasingly changed the type of the folk-song Quan Ho.
Cai Luong (renovated opera)
Cai Luong ( Renovated Opera) appeared in the southern part of Vietnam in the 1920s. This relatively modern form combines drama, modeled after French comedy, and singing.
Tuong or Hat Boi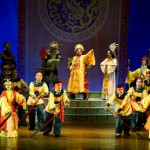 Tuong, also called Hat Boi in the South, is a kind of drama of the national theater. Tuong came into being over five hundred years ago, reflecting the rich and special culture of Vietnam.
Cheo Opera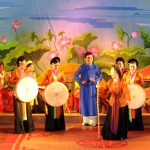 Cheo is a form of popular theater in Vietnam that has its roots in ancient village festivals.
Ca Tru -

List of Intangible Cultural Heritage by UNESCO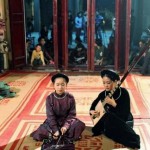 Ca Tru music sounds strange to the uninitiated. Clicks and clacks accompany the centuries old ballads. It is not the kind of music that inspires toe tapping or humming.
Read more:
Click here